Acquired Book By: I was selected to be a part of the blog tour for "Uneven Exchange" hosted by iRead Book Tours. I received a complimentary copy of "Uneven Exchange" direct from the author S.K. Derban in exchange for an honest review. I did not receive compensation for my opinions or thoughts shared herein.
Why I enjoy Romantic Suspense:
I must admit, one of the sub-genres of Rom I am a bit under-read inside is #RomSusp as I have the tendency to shy away from most of what the market offers – across both INSPY and Mainstream. The reason being is because this is one of those particularly particular genres I read! (laughs) It's because I like to hone in on the psychological suspense aspects of the stories intermixed with strong layers of narrative depth, with character driven plots and a heart of the story shining through the shocking bits where the mystery unfolds at a deeper pacing of 'horror' in the midst of an ordinary life.
The two best selections I've come across in the recent past were ChocLit novels: Somewhere Beyond the Sea and Up Close – of the two, it was the latter which proved to lock a hold on me so etched close to the pages, it became an unputdownable read of mine! And, one I championed recently as a 'best of the best' via my End of the Year Survey for 2015. I have other titles by ChocLit I want to read for future #ChocLitSaturdays, but whilst I await meeting those stories, I've decided to try seeking out a few others, as well.
When I saw Uneven Exchange pop up on tour, I felt it was well-timed, as one of my favourite authors for INSPY fiction is Deeanne Gist and she totally convinced me she had the chops for writing Romantic Suspense when she gave us Beguiled – so much so, I took it upon myself to ask her if she would ever consider writing more stories in that vein of exploration to which she told me she'd leave the door open but did not have current plans to write one. I felt she should re-explore it because she gave such a strong first novel – this was the first time I recognised that I liked the genre from both markets and it genuinely piqued my eye towards finding more authors who were writing the kind of #RomSusp I appreciate.
I love reading relationship-based Rom as my readers are fully aware of but I also appreciate strongly writ stories full of suspense and that moment where your just not sure how everything will turn out in the final chapters. Mystery & Suspense were the stories I championed as a young reader and it's carried through into my adult years where seeking out a diversified palette of reads is my greatest joy!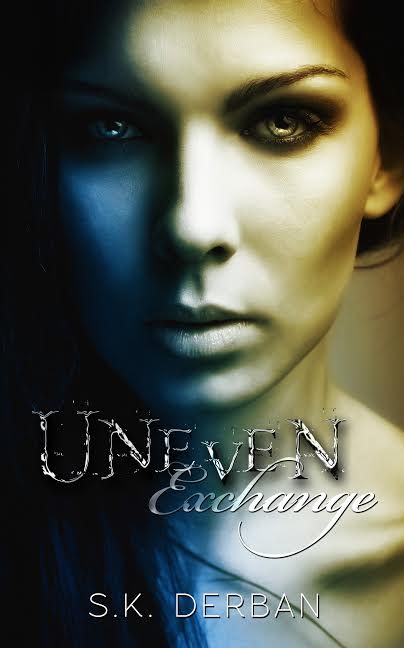 Uneven Exchange

Like fire and ice, Alexandra Callet's life runs hot and cold. At the age of thirty-three, Alexandra owns a stunning home and a successful interior design company. But she is in love with her business partner, Jake Taylor, and he doesn't even seem to realize she's a woman. She should be on top of the world, but instead she feels dragged down by the void in her heart. Hoping for answers, she decides a trip to Mexico might soothe her soul.

Jake Taylor only pretends to be a confirmed bachelor. Jake has been entranced by Alexandra's determination and exotic beauty since the moment they met, but she has no idea how he feels. He considers confessing his love, but fears jeopardizing their friendship and business. He's caught in a web of pretending he doesn't care, and doesn't see a way out of it. Alexandra is recruited for a dangerous mission. Following her trip to Mexico, her resemblance to a member of an assassin's family leads Alexandra to be recruited by the DEA. Her training leaves her distracted, and her business begins to suffer. Jake notices her sudden change, and feels her slipping both personally and professionally beyond his reach.

Should he finally take the chance...before it's too late? After all, he has nothing to lose. However, when Alexandra returns to Mexico for her mission, things go terribly wrong. Will she be able find the strength to fight and escape the peaceful haven that has now become her prison?

Or will Jake lose Alexandra forever...
Places to find the book:
ISBN: 9781680582673


on 26th August, 2015
Pages: 344
Published By: Limitless Publishing (@limitlessbooks)
Available Formats: Paperback and Ebook